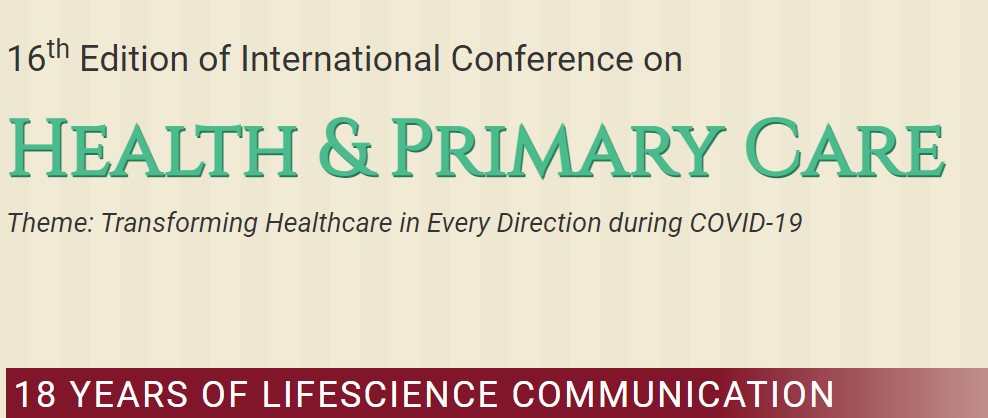 16th Edition of International Conference on Health & Primary CareTheme:
Transforming Healthcare in Every Direction during COVID-19.
EuroSciCon, founded in 2001 is a UK based independent life science Events Company with predominantly business and academic client base. The key strategic objective of EuroSciCon is to communicate science and medical research between academia, clinical practice and the pharmaceutical industry. Most of its events are in Europe and London or live streamed. EuroSciCon expanded its operations to international in association with Meetings International, Singapore. All major meetings of EuroSciCon and Meetings International will issue Continued Professional Education (CPD), Continued Education (CE), Continued Medical Education (CME) Credits.
Academic Key Topics:
Sleep, Management of Nose Disorders, Management of Mental Health Disorders, Management of Gynecologic Concerns, Management of Eye Disorders, Management of Ear Disorders, Internal Medicine, Infectious DiseasesBusiness Key Topics: Medicare and Medicaid, Medical Sociology, Medical Social Work, Medical Ethics, Medical Education, Midwives, Nursing Education, Nursing Homes