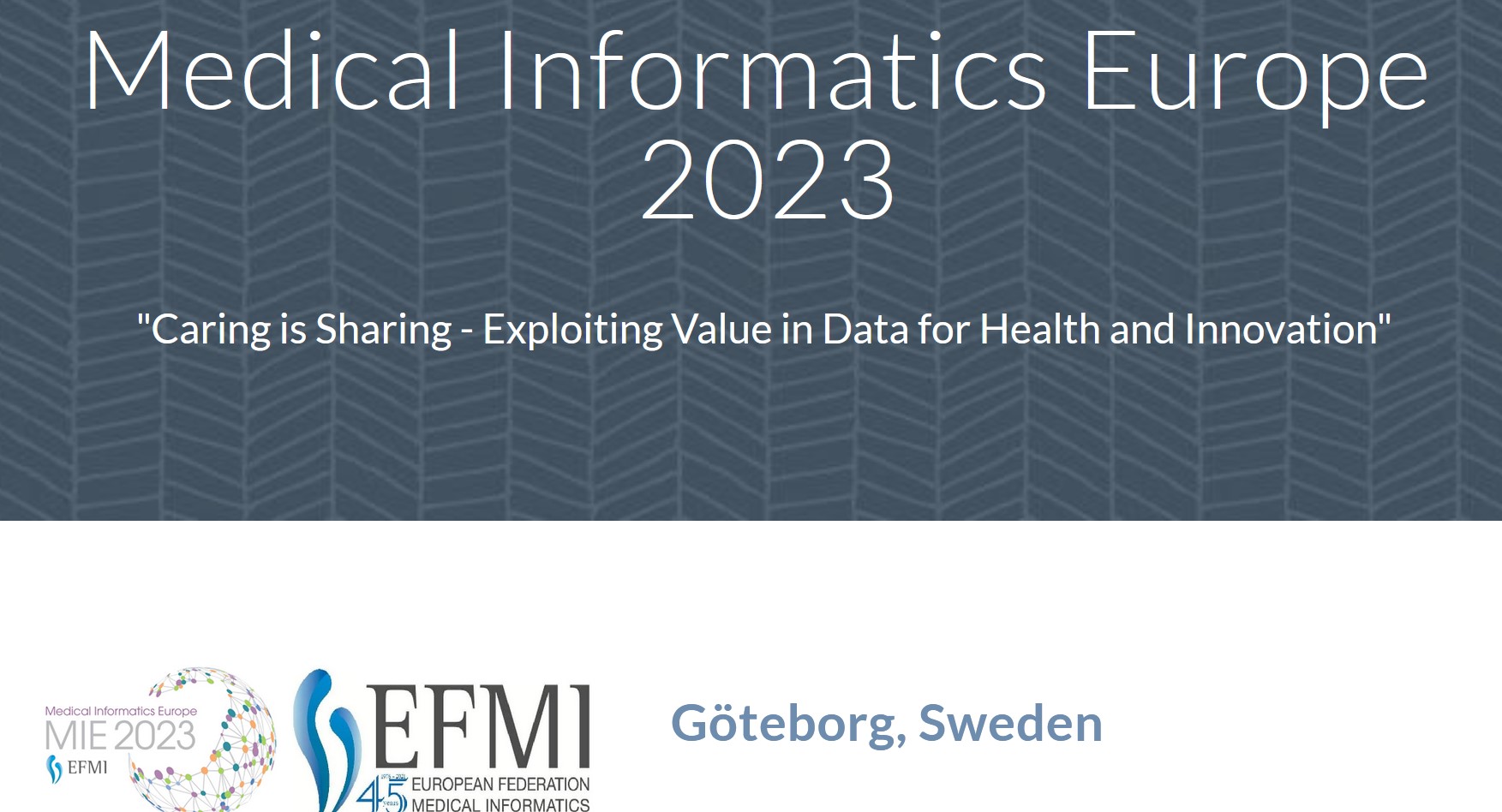 MIE 2023 "Caring is Sharing – Exploiting Value in Data for Health and Innovation"is co-organised by European Federation for Medical Informatics (EFMI) and Swedish Federation for Medical Informatics (SFMI).

The conference theme 2023 "Caring is Sharing" is closely connected to the rapid development of health data sharing taking place both in Europe and globally. The focus is on the opportunities of health informatics and the research within the EFMI community to enable trustworthy sharing of health data to improve human health. This includes healthcare, community care, self-care and public health, as well as innovation and development of future proof digital health solutions.
MIE2023 returns after just five years to Gothenburg after MIE2018. One reason to be back so quickly is to harmonise with the presidency of the EU that Sweden has during the first half of 2023. MIE 2023 will also be a co-arrangement with the yearly Swedish conference Vitalis where the participants can select either MIE 2023 or Vitalis sessions (although some Vitalis sessions will be in Swedish). The venue Swedish Exhibition & Congress Centre (including Gothia Tower Hotel) is situated in the centre of Göteborg.