The VIII Digital Congress on Digital health, "The San Sebastian International Digital Health Congress (e-health Donostia)"
6 September @ 08:00

-

9 September @ 17:00

UTC+0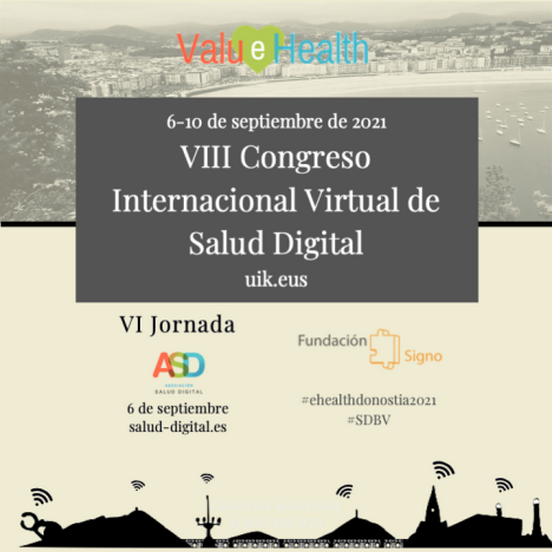 The San Sebastian International Digital Health Congress has been held continuously since 2014. In 2021 we approach the eighth edition with the theme of Value-Based Digital Health.
The recent health crisis has caused a global crisis, affecting society in all areas. We must take advantage of what we have learned to consolidate value-based practices and address the opportunities for improvement that have been identified.
One of the priorities identified was undoubtedly the need for a digital transformation in health. Digital Health is a reality in our environment, but there is still a long way to go. We must reflect on whether the current scenario is adapted to the present and future needs of users, and what would be the most appropriate strategies to meet these needs in the coming years.
The new virtual format of the congress since 2020 facilitates the attendance of people from all over the world, allowing the sharing of experiences and lessons learned from different environments. By working together, we can move faster and go further.