NACIC2021 – 1st North American Conference on Integrated Care
4 October 2021 @ 10:00

-

7 October 2021 @ 19:00

CEST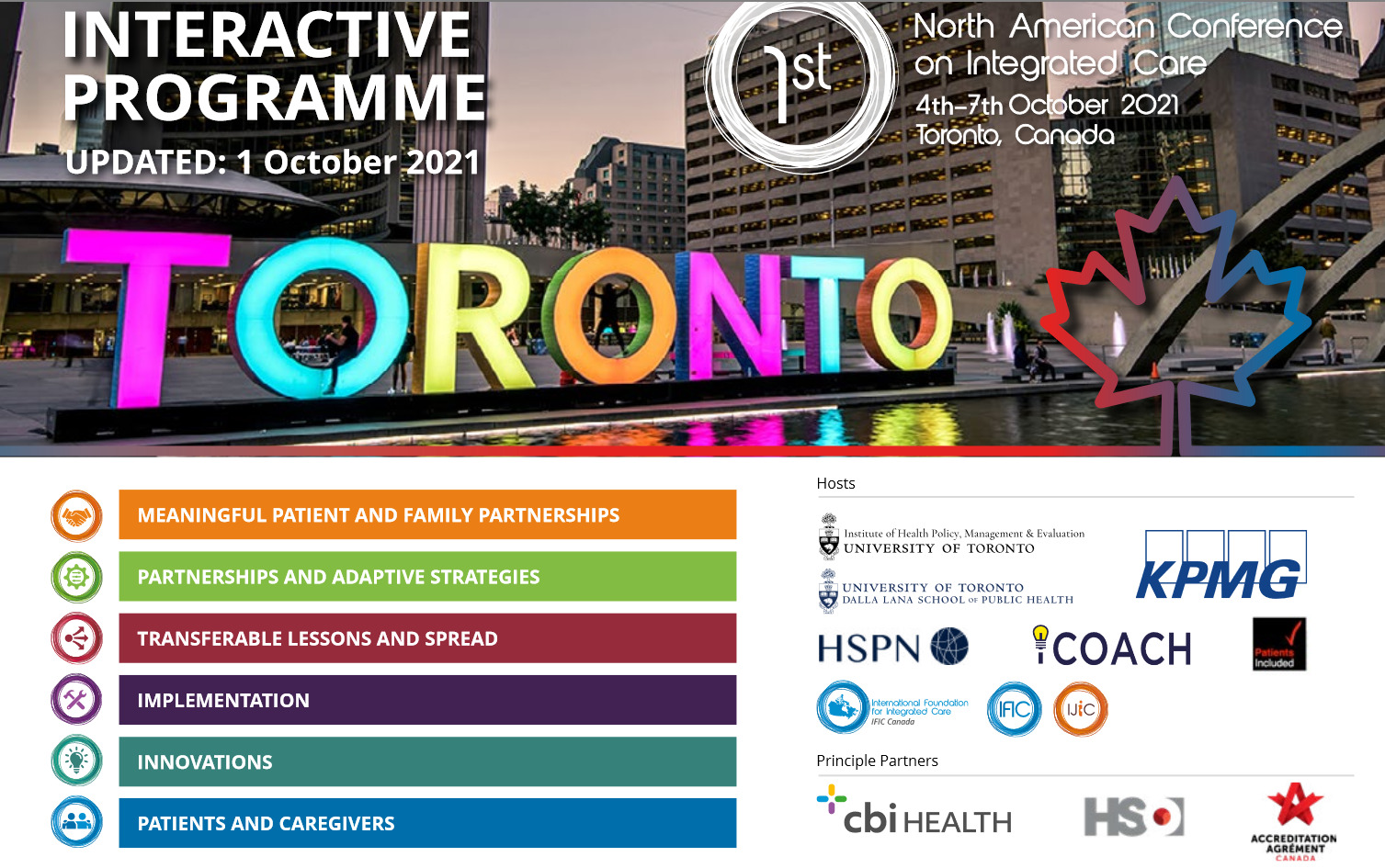 Innovation. Inspiration. Integration: Co-designing for health and wellbeing with individuals and communities
The 1st North American Conference on Integrated Care in association with the 6th World Congress on Integrated Care will be run as a virtual conference in  partnership with the University of Toronto, KPMG Canada, HSPN and iCOACH from 4 – 7 October 2021. With the overarching theme 'Co-designing for health and wellbeing with individuals and communities', the conference will bring together leaders, researchers, clinicians, managers, citizens, patients and caregivers from around the world who are engaged in the design and delivery of integrated health and social care. [Patient and Carers can access all sessions for free by applying for a bursary pass.]
Work related to JADECARE* will be presented in workshop 65 SCIROCCO Exchange
Knowledge Transfer Programme – Citizens' Empowerment in Integrated Care (workshop)
The workshop will present how personalised local-based Knowledge Transfer Programmes have been developed and implemented in the context of the SCIROCCO Exchange project to support the adoption or scale-up of integrated care, particularly for citizens' empowerment. The experiences of two regions and countries, Basque Countries and Poland, will be shared and reviewed to assess key success elements and how these can be employed in other contexts.
*JADECARE utilises Scirocco Exchange based assessments.